What People Are Saying About Us!
Products
What We Offer
PLEASE NOTE THAT ORDERS PLACED BEFORE 1:00 PM EST WILL SHIP THAT BUSINESS DAY.  
OUR MATERIALS ARE REVIEWED AND UPDATED EVERY YEAR TO ENSURE THAT THEY CONTAIN THE MOST CURRENT INFORMATION.  OUR AUTHORS SPEND MANY HOURS REVISING AND UPDATING OUR MATERIALS EACH YEAR AND DUE TO THE PROPRIETARY NATURE OF OUR PRODUCTS, WE HAVE A VERY STRICT "NO REFUND" POLICY ONCE THE MATERIALS HAVE BEEN RECEIVED.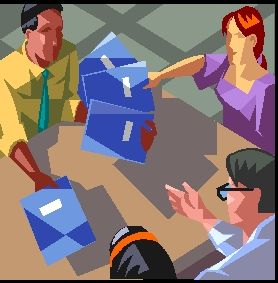 For over 25 years, Breeding & Associates Educational Resources' intensive, three-day workshops have have been instrumental in helping students prepare for the AND (formerly the ADA) Registration Examination.
The Best Value Package includes:
The Value Package:
In this package, you receive: On-site Exam Prep and Review Program, plus Study Guide Manual, Flashcards and Unlimited On-Line Exam Access for 1 year.
$499.99
We also offer a value package that includes:
In this package, you receive: On-site Exam Prep and Review Program, plus Study Guide Manual, and Unlimited On-Line Exam Access for 6 months.
$380.00
PLEASE NOTE THAT YOU MAY SELECT TO RECEIVE YOUR MATERIALS EARLY BY CHOOSING THE "SHIP IMMEDIATELY" OPTION AT REGISTRATION.  OTHERWISE, YOUR MATERIALS WILL BE WAITING FOR YOU AT THE WORKSHOP.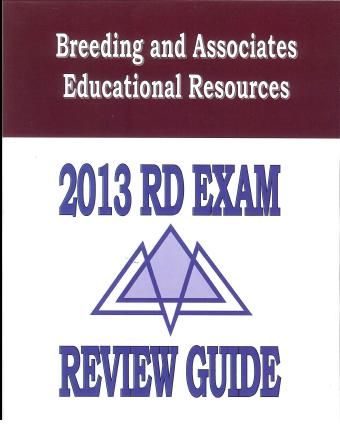 In the Breeding and Associates Registered Dietitian Exam Review Guide package you will find a variety of test preparation and practice options.
$250.00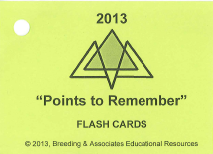 The "Points to Remember" Flashcard program is a compilation of over 600 critical concepts you must understand to pass the Registered Dietitian Exam.
Studies have shown that repetition is the most effective form of learning. Flashcards make repetitive learning fun and fast.
$100.00

Accuracy in Culinary Calculations Workbook
  This workbook has been designed to be an extra skill builidng tool for those who may need more practice with culinary calculations with relation to the Foodservice Systems domain.  
The mission of the Breeding and Associates On-Line RD Practice Exam is to prepare students for their professional Registered Dietitian exam by providing a review that is highly responsive to their needs.  Our exam is designed to be comprehensive, convenient, and effective by providing a unique study tool to help identify students' weaknesses and building on strengths.
One Month Subscription:  $30.00
Two Month Subscription:  $50.00
Three Month Subscription:  $60.00
Six Month Subscription:  $100.00
One Year Subscription:  $200.00
Image: